FISTECH 2023 showcases latest aquaculture technology
July 5-7 expo showcased the latest in aquaculture and seafood processing products.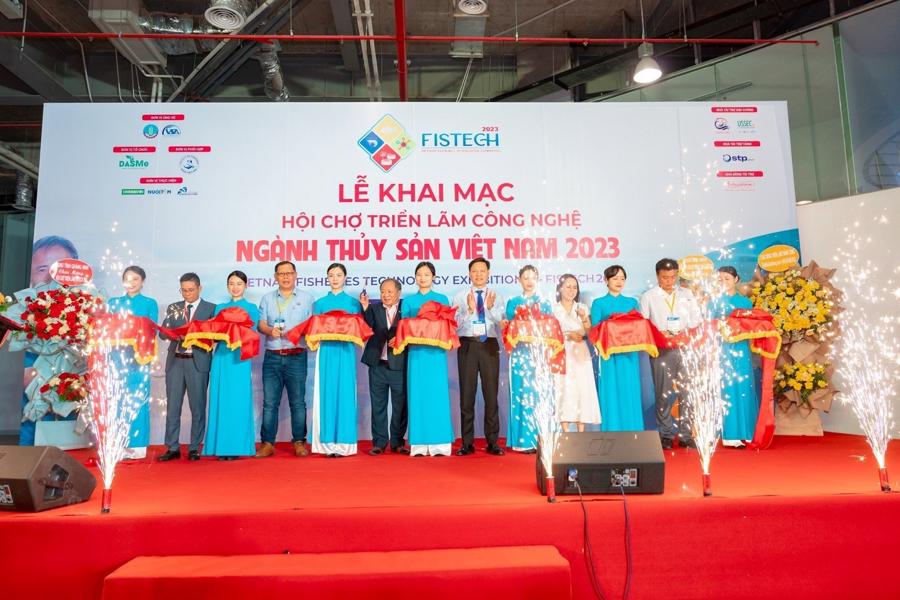 Nearly 50 domestic and foreign businesses showcased seafood products and technologies at the Vietnam Fisheries Technology Exhibition 2023 (FISTECH), held in northern Quang Ninh province from July 5-7.
On display were various aquaculture and seafood processing products, including food, medicine, bi-products, and machinery and equipment.
With the theme "Potential – Technology – Efficiency – Sustainability", the expo also featured conferences to share information and the latest knowledge and technology in the aquaculture industry.
It also aimed at creating opportunities for domestic seafood businesses to meet and seek partnership with foreign firms.
In 2021, the Prime Minister approved a national plan on marine aquaculture development to 2030 with a vision to 2045.
The overall goal of the project is developing a synchronous, safe, effective, sustainable, and eco-friendly marine aquaculture industry, producing branded products to meet domestic and foreign demand, generating jobs and improving incomes of residential communities in coastal areas, and contributing to protecting the security of the country's seas and islands.
By 2025, the project targets having 280,000 hectares for aquaculture area, with output of 850,000 tons and export revenue of $800 million to $1 billion.
Chuong Phuong
VNEconomy